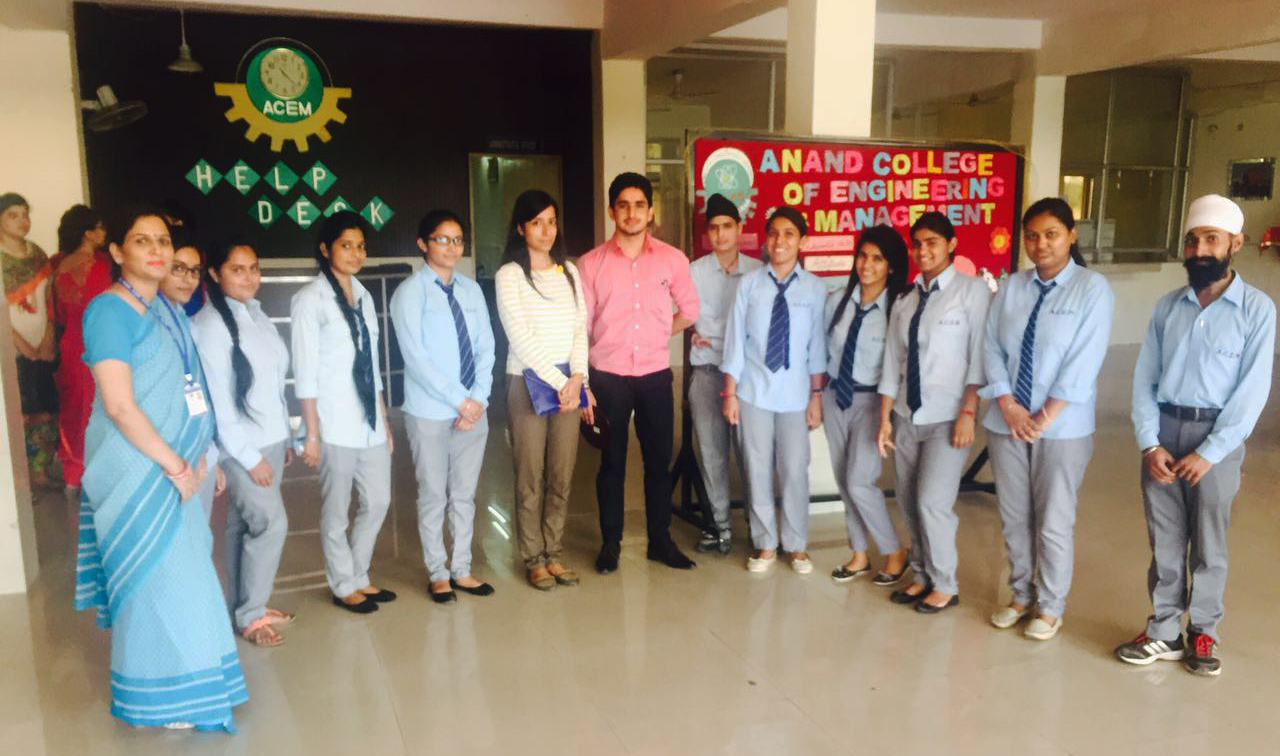 Placement cell is the central department of Anand College of Engineering & Management. It is an intermediate between the corporate world and the college. MrsBarjinderKaur, Head of Training & Placement Cell provides the budding students guidance in their choice of career by creating access to employers and generating ample opportunities for placements. She does not leave any stone unturned to provide better career options to the students of the college.
The Cell looks into the following aspects:
Acts as a bridge between the industry and the student community through meaningful interaction which is intellectually stimulating and brings awareness to the faculty and the students to prepare according to the changing demands of the industry.
Provides a range of services to enhance students' job search and career management skills.
Maintains an ongoing marketing and corporate networking programme to place students in business, government or private organizations and ensures a continuing pipeline of placement opportunities.
Activities of the Placement Cell
Special Grooming classes for the students:- T&P Cell on regular bases organize special grooming classes for the students. As our motive is to develop communication skills among the students to enhance their personality and make them ready to face the interviews. We have well qualified Faculty to train the students and to enhance their personality.
Placement of the students: T&P Cell facilitates placements by actively reaching out to the Corporate World. The Department achieves this objective by having a targeted approach towards the three major stakeholders in the placement process i.e. the Students, the Companies and the college.